Updated Three Times a Week
Looking for Student Blogs
I'm always looking for links to blogs being written by student journalists. If you have one, or know someone who does, drop me a note!
We're Back!
I've been working hard at finishing the second edition of Mass Communication: Living in a Media World. The new book will be available in stores in early August at the very student-friendly price of $45. (Yes, the new edition will be selling for less than used copies often do of the first edition.) It features a newly strengthened media literacy focus, greater depth on a number of topics, extensive coverage of "long-tail" media, and new chapters on media effects and global media. For more information, visit the CQ Press website.
Monday - July 2, 2007
Foodies Unite Dept. - Pixar Hits The Target Better Than The Food Network
Never mind that Ratatouille had the smallest opening of any Pixar film since A Bug's Life or Toy Story. This movie is going to have legs, and it ought to come from the foodie community. The story of a rat who wants to be a chef brought in $47.2 million this weekend, but I suspect that it will hold onto its audience better than most summer movies based on what should be great word of mouth. Press on the movie has been excellent, with positive reviews from USA Today, the Washington Post, and the New York Times. But for me the most interesting coverage was the podcast of Elvis Mitchell's interview with writer/director Brad Bird, who also did Iron Giant and The Incredibles. What makes this film so great is that it brings the world of fine food, and the love it, brilliantly to life. And with little trumpeting of who the voice actors are, it features the endless talent of Peter O'Toole as the bitter food critic Anton Ego, and Ian Holm (Bilbo in Lord of the Rings and Ash in Alien) as a scheming competitive chef. Do yourself a favor - find a kid and go see this. Or leave the kid at home and book a reservation at your favorite restaurant afterwards.
Friday - June 29, 2007
Questions Worth Asking (Maybe)
Wednesday - June 27, 2007
Court Rules Against Student in "Bong Hits 4 Jesus" Case
As you may recall, last March the Supreme Court heard arguments in the case of Frederick vs. Morse. The speech in this case was, in the words of the Washington Post, "mostly nonsensical." Student Joseph Frederick was suspended from school five years ago by high school principal Deborah Morse (of Juneau, Alaska) for holding up a giant sign saying "Bong Hits 4 Jesus" across the street from his high school as the Olympic torch passed through his town. The school district in the case claims that the student was promoting drug use. The student claims, "I wasn't trying to say anything about drugs. I was just trying to say something. I wanted to use my right to free speech, and I did it."

On Monday, a strongly divided court ruled 5-4 that principals could punish speech that could "reasonably be viewed" as promoting illegal drug use. While the Bush administration had urged the court to rule in favor of allowing schools to limit any messages that were contrary to their "educational mission," Justices Samuel Alito (the court's newest justice and one seen widely as one of the most conservative on the court) and Anthony Kennedy (a more moderate conservative swing vote) both voted with the majority but pushed the court to limit the ruling to limiting "advocacy of illegal drug use."

Frederick received support from a range of interesting sources, including a gay rights group, he ACLU and the Christian Legal Society. All of these groups shared a concern that the courts could use the case to limit student speech promoting gay rights, limit criticism of gay rights, or limit religious speech. In essence, anyone who had something controversial to say.
Monday - June 25, 2007
Questions Worth Asking (Maybe)
What If Klingons Had Fashion Designers?
That's the question asked in last week's Sheldon, a great web comic. Aside from the fact that I loved the series as a hard core Star Trek geek, the strip also illustrates how web comics are a fascinating part of the long tail. While Star Wars is clearly a part of mainstream culture, obscure aspects of Klingon and Vulcan cultures probably wouldn't make it into a dead tree media comic strip. (Well, maybe Foxtrot, but not for most of a week.) But on the web you can distribute comics that are of interest to the fan community, and actually make money doing it. While you're checking out Sheldon, you can also take a look at my other favorite web comics, including Girls With Slingshots (from West Virginia), The Devil's Panties (which isn't about either), and Unshelved (which is about libraries and has a Pimp My Bookcart Facebook group).
What If Rupert Murdoch Ran The Wall Street Journal?
That's actually not a hypothetical question. Murdoch's got a $5 billion offer on the table.
What Do the Principals Think of Mighty Heart?
Asra Nomani, a former reporter for the Wall Street Journal and a close friend of the late Danny Pearl, gives her take on the new movie about his life and death, A Mighty Heart. Also, her Q&A from washingtonpost.com.
Wednesday - June 20, 2007
Guest Blogger David Dillard: Newspaper Blogger Ejected from NCAA Game
David P. Dillard is a reference librarian at Temple University and moderates the Net-Gold list on Yahoo Groups with archives on Temple University Listserv (2) and on Google Groups and JIGLU as well. They have over 600 members, over 18,000 posts of news and information source tools and more.
The following guest blog entry is taken from a post David made to the JOURNET listserv, which I am reprinting here with his permission:
Newspaper Blogger Ejected from NCAA Game
Business Week
June 12, 2007
LOUISVILLE, Ky.
The Associated Press

A reporter was ejected from an NCAA baseball tournament game for
submitting live Internet updates during play.

Brian Bennett, a writer for The (Louisville, Ky.) Courier-Journal, was
approached Sunday by an NCAA representative in the bottom of the fifth
inning and told that blogging from an NCAA championship event is against
NCAA policies.

Bennett had done live blogging during Louisville's super regional games
against Oklahoma State in the previous two games of the three-game series.
The representative revoked Bennett's credential Sunday and asked him to
leave the game.

"It's clearly a First Amendment issue," said Bennie Ivory, the newspaper's
executive editor. "This is part of the evolution of how we present the
news to our readers. It's what we did during the Orange Bowl. It's what we
did during the NCAA basketball tournament. It's what we do."

The newspaper's lawyer, Jon L. Fleischaker, added: "I think there's the
potential for some action. We're still talking about it."

NCAA spokesman Bob Williams said Monday that Bennett was asked not to blog
about game action before Sunday's game.

"In a nutshell, we asked the blogger repeatedly not to cover it in that
manner, because it violates the policy, and he continued, and his
credential was revoked," Williams said.
---
Wednesday, June 13, 2007
NCAA Showed What It's About - Cash and Control
Eric Crawford
Courier Journal
Louisville Kentucky

Here's a story I never thought I'd have to report.

I am guilty of an NCAA violation. Multiple violations, in fact.

Go ahead, lump me in there with big boys Claude Bassett, Jerry Tarkanian
and Brian Bennett.

I tried to keep my nose clean. I never offered money to a recruit, never
posted on a prospect's MySpace page, though I did text message a few
players.

I blogged live from the NCAA men's basketball tournament. Three games in
the Lexington Regional. Almost 4,000 words. That's enough to make Kelvin
Sampson's illegal phone calls look like a parking ticket.

I can't imagine how many scholarships I'm going to lose. I'm looking at
probation for sure, though hopefully not a bowl ban. As a repeat offender,
I'm just hoping to avoid the death penalty. Those NCAA enforcement guys
don't play around.

<snip>

U of L has to play by the rules. It also is one of the top schools in the
nation in terms of media relations. Essentially, the school told the NCAA
that if it wanted Bennett out, it'd have to kick him out itself, that U of
L would not risk a lawsuit from its local paper.

So that's what happened. The NCAA tossed Bennett. I was hoping he'd rip
off his jersey and sling it into the crowd, Rasheed Wallace style, but he
went out with class.

Show 'em the money

I know ignorance is no excuse, but that's what I'm pleading. I was naive
enough to think that the NCAA actually wanted exposure for college sports.

And that's not all. You're going to love this. All that stuff the NCAA is
always spouting about student-athletes and their programs being
educational institutions first? I bought that, too. When I read Article I
of the NCAA Constitution, which states: "A basic purpose of this
Association is to . . . retain a clear line of demarcation between
intercollegiate athletics and professional sports," I believed that's what
the NCAA wanted.

What the NCAA wants is money. It wants, just like professional sports
leagues, total control over "live representations" of its events.
---
No Silence Here:The News Sentinel's Michael Silence blogs on blogs.
Confused? See our FAQs

Blogging about getting older | Main | "Are the powers that be looking to
start a blog riot?"

More on getting booted for liveblogging a college baseball game
Previous post here. Media Bloggers Association president speaks out.

The question of whether news that's disseminated in a live blog
constitutes an infringement of copyright is at the heart of what could
potentially be a far-reaching dispute between a Kentucky newspaper and the
NCAA. More here.

The publicity this incident spurned may seem like we're headed for a messy
conclusion (what's the saying again about never pissing someone off who
buys ink by the barrel?) but this can be so easily resolved. While
"pressblogging" may be in violation of exclusive broadcasting rights in
the strictest sense, anyone who's tracked a liveblog knows it absolutely
poses no threat to live video feed. More here.

And this: Resistance to change is as inherit a trait in human beings as
breathing and tails. Eighty years ago the powers that be were saying that
broadcasting games live on the radio would ruin baseball, two decades
later they said the same thing about television, now it's the internet.

And this: Let's start off with the fact that the NCAA is idiotic for
trying to suppress any coverage of college baseball. This is not a
mainstream American sport. They should be offering press passes to every
blog on earth, and then flying in the USC Song Girls to serve as
waitresses in the press box

---
NCAA tells tournament blogger to log off
STAFF AND WIRE REPORTS
Article Last Updated: 06/12/2007 02:37:38 AM PDT
Inside Bay Area.com

A memo from the NCAA's manager of broadcasting, circulated last week, said
blogs are considered a "live representation of the game" and blogs
containing action photos or game reports are prohibited until the game is
over.

Bennett consulted with his editors and continued to blog.

"Once a player hits a home run, that's a fact," the newspaper's lawyer,
Jon L. Fleischaker, said. "It's on TV. Everybody sees it. (The NCAA) can't
copyright that fact."

---
Tuesday, June 12, 2007
NCAA criticized for ejecting reporter who blogged at game
But some attorneys say penalty didn't violate free speech
By Andrew Wolfson
awolfson@courier-journal.com
The Courier-Journal

Media groups blasted the NCAA yesterday for ejecting a Courier-Journal
reporter from the press box at Sunday's University of Louisville
super-regional baseball game after he posted live updates on the
newspaper's Web site.

"This is appalling, but in no way am I surprised," said Lucy Dagleish,
executive director of the Reporters Committee for Freedom of the Press.
"The television networks pay a lot of money for the rights to live
reporting, and the NCAA makes a whale of a lot of money. This is all about
money and not about the First Amendment."

But copyright lawyers say the NCAA has the right to try to protect the
value in its exclusive broadcasting contracts with television networks,
including ESPN, which presented Sunday's super-regional against Oklahoma
State at U of L's Jim Patterson Stadium.

"The law is clear that there is no First Amendment right of access to
sporting events, and leagues have the right to impose these kinds of
restrictions as conditions of access to the press box," said New York
lawyer Jeffrey Mishkin, who successfully defended the PGA Tour's right to
restrict media outlets from posting real-time golf scores.

The revocation of C-J reporter Brian Bennett's credentials while he was
blogging during the Cardinals' 20-2 victory has sparked a national debate.

At issue is whether the press should be allowed to provide continuous
coverage during sporting events or if host venues should be allowed to
preserve exclusive coverage for companies that pay millions of dollars for
them.
---
June 12, 2007
No Blogging Allowed at College Sports
Chronicle of Higher Education

Umpires weren't the only ones giving the "Yer out!!" call at Sunday's
NCAA baseball tournament game in Louisville, KY. NCAA officials threw a
reporter out of the press box for blogging live updates of the game.

<snip>

The protests were quickly echoed by his newspaper, which called the act a
violation of the First Amendment. The Courier-Journal also noted that its
reporters blogged from the NCAA basketball tournament as well as from the
Orange Bowl, and no one had complained.

The NCAA's position is that blogging is a "live representation" of the
game, and it restricts such activity. (What it actually does is sell the
rights for such activity to, say, ESPN.)


David Dillard
Temple University
Net-Gold
Monday - June 18, 2007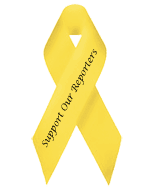 News from the NAHJ Conference Part 3: Violence Against Reporters
My time last week at the National Association of Hispanic Journalists was fascinating, if for no other reason that I heard a lot of reminders about why news junkies go into journalism in the first place.
The most interesting session I attended was about the LAPD using excessive force to break up an immigration demonstration at MacArthur Park on May Day of 2007. The YouTube video below tells the story of how not only demonstrators were attacked but also how journalists were assaulted while trying to cover the event. The report below was by Fox 11 reporter Christina Gonzalez, who was attacked by an LAPD officer while she was trying to help her camera woman back to her feet. Along with the journalists on the panel was Los Angeles Police Chief William J. Bratton, who I have to say exhibited a fair amount of class and courage talking to the press about this event. Of course, it helped that he took full responsibility for what happened, had already fired several officers involved and was working towards preventing this level of misconduct in the future.
It's not just in Iraq or in war zones around the world that journalists are putting their lives on the line....
Friday - June 15, 2007
Winnie the Pooh Meets Apocalypse Now
The most creative work on video is not coming out of Hollywood these days. Which is why the folks at Viacom are fighting to stop users from repurposing their music and video in fantastically innovative projects, such as the mashup of Sir Mix-A-Lot's video for Baby Got Back with Jonathan Colton's brilliant acoustic version of the rap hit.

Here's the latest mashup to hit YouTube: Francis Ford Coppola's Apocalypse Now melded together with a range of Winnie the Pooh films. Seems to me that this ought to be legal under fair use parody standards, but my guess is that Disney (owner of the Pooh copyright) will not have a sense of humor about this). It is conceivable the Coppola's Zoetrope Studios (owner of Apocalypse Now) might understand. Thanks to Hit & Run for the link. (By the way, I now see that this little film was produced back in 1987, pre-digital technology!)

The clip has been posted on YouTube for more than a year, so it looks like the parody defense is working.



Link Me
News from the NAHJ Conference Part 2: Media Convergence
Greetings from the National Association of Hispanic Journalists annual conference in sunny San Jose.

One of the biggest topics at the conference this year is convergence - how do legacy media find a place on the web that makes them something more than all the blogs and user generated content?

I went to an excellent session this afternoon on "Politics of Convergence: When Old and New Media Worlds Collide," which included David Beard of boston.com and Derrick Henry of nytimes.com.

While the biggest focus of the session was discussing how to get buy-in and cooperation of staff, there was also talk about what makes for a great online feature. One that really impressed was boston.com's Nine Reasons Why 2007 is the new 1974. First of all, it's a really fun idea. And secondly, it works as a way of presenting great photos from the two eras. And finally it provides an opportunity for viewers to vote on which of the nine reasons they liked best.

The students who are producing the conference news site are also making use of new media tools, including audio slide shows, podcasts, text stories in Spanish and English, and off-site YouTube video:



Link Me
Thursday - June 14, 2007
News from the NAHJ Conference Part 1: The Governator Speaks
Greetings from the National Association of Hispanic Journalists annual conference in sunny San Jose. Last night California Governor Arnold Schwarzenegger talked about a range of topics from bipartisanship, to what's wrong with Washington, to immigration policy. Which didn't seem like an easy topic for him to talk about in front of a largely (but not exclusively) Hispanic audience. His most controversial statement of the evening, given his audience, was telling them that immigrants "have got to turn off the Spanish-language television."
BTW, there's an online daily convention news site being produced. Cool stuff. Here's the convention news site's multi-media report of the Governator's speech.
Monday - June 11, 2007
Truth 4 -- Everything From The Margin Moves to the Center: Elvis Does Lexus
If Bob Dylan can promote Victoria's Secret, then I guess it's no stretch to see '70s and '80s alternative icon Elvis Costello doing commercials for the sound systems in Lexus cars. (Or maybe it is. But I'm not going to go in depth on that question here!)
There's a lot of talk as to whether these artists have somehow "sold out" by doing commercials. My thought is somewhat different - I think they've both become so amazingly mainstream that they can be effective spokesmen for overpriced underwear and cars.
Friday - June 8, 2007
Media and Race Dept. - Part II: Is Lost The Future of Television?
Long-time readers of this blog (and anyone who follows my Facebook page) knows that I'm an incurable Lost geek. I've even written an entry on the various ways I consume Lost.
But that's not my point for today.
Lost is a big part of the future of television because it is truly diverse. Not diverse in "Oh, yes, we have a hip, young black character and a really smart Asian kid." Diverse in that it's color blind - it has a wide-ranging cast with a host of backgrounds, and the producers had no particular agenda as to who would have which background.
There is the middle-aged black-white couple Rose and Bernard who played a prominent role in the show's second season. Todd Boyd, of USC's School of Cinema-Television says that interracial couples are no longer "a big deal" on television. "In the past, in movies and television, introducing an interracial couple assumed that the narrative had to revolve around the difficulties and complications they encountered. That's not the case anymore…. Couples have all kinds of problems that have nothing to do with race." For Bernard and Rose, those problems involve being stranded on a tropical island with a polar bear and a monster.
Lost also features the first leading character who doesn't speak English. Korean-American actor Daniel Dae Kim plays Jin Kwon spoke only Korean his first season on the show. Kim told the Washington Post, "I think it's really doing a lot for what we deem acceptable on television and what we can expect the viewer to follow." Although Kim was born in South Korea, he did have to relearn his Korean to play the part.
Kim's character started something of a trend, with Hispanic characters now routinely speaking lines in Spanish, sometimes with English subtitles. The idea, producers say, is to have shows that sound like America, not just look like it.
Which brings us to the Season Three Finale of Lost. Please, if you intend to watch the finale, but haven't done so, stop reading here.
The finale features a battle to the death between the Lostaways and the Others. Among the Lostaways in this battle are Bernard (white, but with a black wife), Sayid (a former member of the Iraqi Republican Guard, played by Indian actor Naveen Andrews), Hurley (who is Hispanic and obese, another under-represented group), and Jin (Korean and mostly non-English speaking). And here's the amazing part of the story - it just didn't matter who they were. You had heroic parts being played by four actors, none of whom would be automatically thought of as action heroes. And that's why Lost is the future of television.
(For the Lost geeks, did you realize that both Jin and Bernard were lawyers for the demon law firm of Wolfram & Hart on the show Angel?)
Wednesday - June 6, 2007
Media and Race Dept. - Part I: Univision Closes In On NBC
It was a big deal back in the 1990s when we went from the Big Three television networks to the Big Four. In 1993, Fox Broadcasting got the rights to NFL football and for the first time had a week with higher ratings than the lowest rated of the Big Three.
Now we are coming close to expanding to the Big Five. If you look at the national ratings for last week, NBC had an average prime-time audience of 4.8 million people and the Spanish-language Univision averaged 3.5 million. That compares with CBS have 7.6 million, Fox with 6.7, And ABC with 5.4. One of these weeks, if the Peacock Network doesn't get its act together, NBC could easily end up the fifth highest rated network for a week.
Note that the graphic with this article omits the Spanish-language networks, though the print version of the USA Today does include both Univision and the English-language The CW.
---
Ralph Hanson's
Other Web Pages
---
Links
---