Looking for Student Blogs
I'm always looking for links to blogs being written by student journalists. If you have one, or know someone who does, drop me a note!
Second Edition Available Now!
The second edition of Mass Communication: Living in a Media World is now available at the very student-friendly price of $45. (Yes, the new edition sells for less than used copies often do of the first edition.) It features a newly strengthened media literacy focus, greater depth on a number of topics, extensive coverage of "long-tail" media, and new chapters on media effects and global media. For more information, visit the CQ Press website.
NEWS: The RSS feed is fixed! Check it out.
Tuesday - November 25, 2008
WashingtonPost.com Relaunches Iraq War
Late this morning I was shocked to see a story on WashingtonPost.com reporting that the United States was invading Iraq across the Iraq border: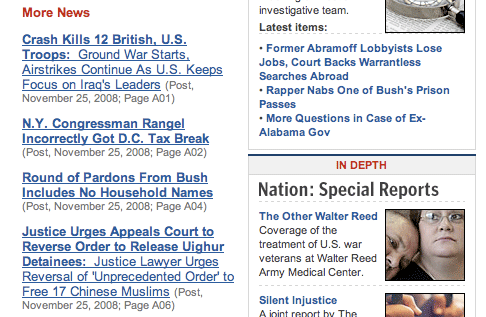 It turns out the Post is for some reason linking to a story from March 20, 2003, announcing the start of the ground war. In this case, there isn't a lot of room for confusion, but when you think back to the huge problems created when a Florida paper had an old story pop up about United Airlines filing for bankruptcy, the consequences might be heavier than you might think.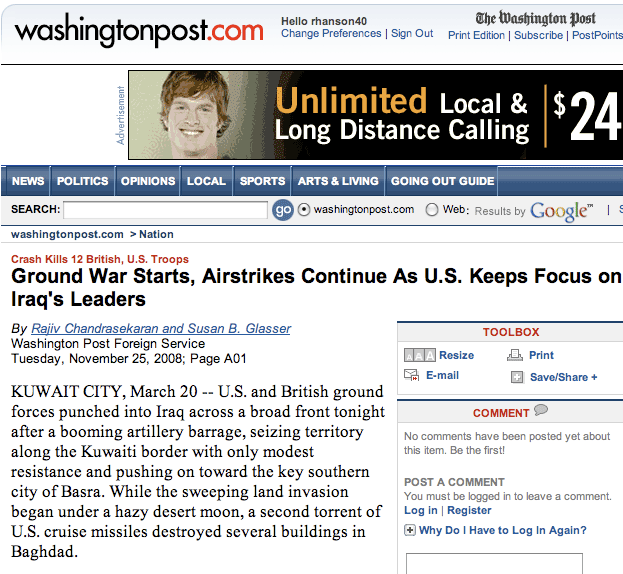 Writers Guild Says Producers Aren't Paying New Media Residuals
One of the major reasons for last year's Writers Guild strike was payment for online distribution of their work. Now writers say they aren't getting the promised payments. (TV Week)
PC Magazine Goes Digital
Remember Truth 1 - There's no mainstream media? Well, we've got another new example for you - Ziff Davis Media's flagship publication PC Magazine is going all-digital starting in February. This follows the news that national newspaper The Christian Science Monitor is going digital-only in the spring as well.(Fishbowl NY)
C-SPAN's Brian Lamb Sees News Moving Online
For my money, one of the greatest figures in television in the last couple of decades is C-SPAN's Brian Lamb. He laid out a revolutionary idea - cover political events gavel-to-gavel using a standard camera angles and no commentary. In a recent speech at USC, Lamb said that he thinks the future of news is on the Internet. He sees C-SPAN making it's primary presence felt on the net in coming years, and notes the signifcance of President-elect Obama going from a weekly radio address to a weekly YouTube address. (Everything from the margin moves to the center, anyone?)

Monday - November 24, 2008
Is The Fairness Doctrine Coming Back? Or Should We Be More Worried About Net Neutrality?
The Boston Phoenix, a long-standing alternative weekly, argues that the big concern today ought not be about whether Democrats should be thinking about reviving the Fairness Doctrine but rather preserving some level of net neutrality. The Fairness Doctrine, in place until the late 1980s, required broadcast stations to give coverage to divergent points of view on controversial issues. There's been talk by some in Democratic leadership positions that the Fairness Doctrine ought to be revived, largely because of conservative domination of talk radio. (Though not by President-Elect Obama, who opposes the Fairness Doctrine.) And there's been a lot of talk by conservative commentators that revival of the fairness doctrine is about trying to silence talkers like Rush Limbough or Sean Hannity. But what worries the Phoenix is attempts to link the Fairness Doctrine to net neutrality, which would require that all content be on a level playing field for transmission over the web, rather than allowing those who pay a premium to have their material transmitted at higher bandwidth rates than those by others.
Friday - November 21, 2008
Thursday - November 20, 2008
False Confessions - McCain Staffer Who Claims To Have Dished Palin Dirt Doesn't Really Exist
Someone did really dish the dirt on VP candidate Sarah Palin, claiming she didn't know Africa was a continent or which countries were a part of NAFTA, but it wasn't Martin Eisenstadt, who claimed to be the source of all the dirt Fox News had on Palin. Eisenstadt is a fictional creation of Internet and video pranksters Eitan Gorlin and Dan Mirvish, who as near as I can tell actually do exist. Eisenstadt is supposedly a research fellow at the supposed Harding Institute for Freedom and Democracy. Which sounds all official, until you remember that Warren Harding was likely one of the nation's worst presidents. Source Watch has had a wiki entry up on Eisenstadt noting he's a fraud, though it's not clear how long it's been up. The lesson for journalists here is that they have to do more than do a quick check of the Internet if they want to really verify that sources are experts on a topic. Actually, that's something I tell my freshmen students..... (NY Times)
Tuesday - November 18, 2008
MTV's Total Request Live Goes Dark
The show that launched Britney, Justin, and dozens of other 90s and Y2K era pop stars has come to a close.
Bond Has Record Opening
Quantum of Solace, the latest James Bond film, and the second starring Daniel Craig in a "reboot" of the series, opened to record numbers this last weekend. I'm hoping to see it soon. Craig's Casino Royale was far and away my favorite Bond movie. (I would never be so foolish as to declare one the best. Reviews for Quantum have been roughly positive, but not nearly so much as Casino.
Coverville's James Bond Cover Stories
Bond movies are known for their opening sequences, "Bond Girls," and theme songs. I can't do anything about the first two for you, but Coverville's Brian Ibbott has done two episodes of covers of Bond songs.
And finally - Star Trek Babies Trailer II
I have a daily Web routine that includes checking several media news sites as well as a number of web comics. Today, two of them (PvP and Sheldon) had stories highlighting the new trailer released this weekend for the new J.J. Abrams Star Trek Babies movie. I loved the teaser trailer, and I'm enthralled with the second one. I will be there opening day.... (Though not the midnight show.) (Those of you paying attention in class know that my favorite TV show is Abrams' wonderfully weird Lost.


Monday - November 17, 2008
Questions Worth Asking (Maybe)
Friday - November 14, 2008
Can S/He Really Say That? Dept. - Fleeting Expletives, Media & the Supreme Court
November 4th brought more than just election day - it was also the day that U.S. Supreme Court heard arguments on the case of FCC v. Fox Television Stations. Fox is in trouble for celebrities such as Cher and Bono using "fleeting expletives" such as the "f-word" or the "s-word." The discussion during the hearing got pretty interesting, with the question being raised whether "dung" (the d-word) would be indecent. The question is not so much whether characters in broadcast movies can use this language, but whether broadcast stations can be fined if someone during a live broadcast uses the offensive or "indecent" language. You can read the oral arguments here. (WSJ Law Blog)
Editorial on the FCC v. Fox From the LA Times
Hollywood's leading newspaper on the case.
What Did Bono Actually Say?
Here is the excerpt from the controversial Golden Globes broadcast. Please note that I believe this version comes from Germany's broadcast of the program, but after the brief German intro, the rest of the video is in English. (Needless to say, this clip has the f-word in it...) If you watch this, don't just skip ahead to the naughty bits. If you are going to understand this case, you need to see the entire context.




Joe Scarborough Going On 7-Second delay
MSNBC morning host Joe Scarborough is going to be on seven-second delay now since he cut loose with an "F-bomb"on Monday. And while he apologized for what he said, it does not appear that he broke any law, since he was on cable. He did, however, get in trouble for potentially offending advertisers and viewers, the really big crime in this tight economy!
Watch The Video! But Beware of Harsh Language.
(Thanks to FishbowlDC for the video)




And if you want the "Safe For Work version, watch the apology!




The F-Bomb In Public Discourse
Notable previous uses of the F-bomb in public situations.
Wednesday - November 12, 2008
Dealing With The Digital Age
All our media are having to cope with the changes of digital technology. Here's how several are handling it:
Tuesday - November 11, 2008
The Influence of Ernie Kovacs - Today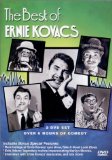 As I mentioned yesterday, actor and comedian Ernie Kovacs was a key force in shaping modern (or more precisely post-modern) television. He hosted, wrote, and produced a range of shows for CBS and NBC in the 1950s, demonstrating a gift for sight gags, witty dialog, and oddball sketch humor.
Kovacs work paved the way for Laugh In, Monty Python's Flying Circus, Saturday Night Live, and David Letterman.
If you want a much more complete look at Kovacs' work, take a look at the DVD release of the 1977 PBS Retrospective - The Best of Ernie Kovacs.
Here is an example of Letterman showing off some of the influence Kovacs had on him, along with a couple of contemporary music video mashups of Kovacs' work.
David Letterman Showing the Influence of Kovacs




Tears for Fears - Ernie Kovacs Mashup




Talking Heads - Ernie Kovacs Mashup



Monday - November 10, 2008
The Influence of Ernie Kovacs - Yesterday
Actor and comedian Ernie Kovacs was a key force in shaping modern (or more precisely post-modern) television. He hosted, wrote, and produced a range of shows for CBS and NBC in the 1950s, demonstrating a gift for sight gags, witty dialog, and oddball sketch humor. Kovacs work paved the way for Laugh In, Monty Python's Flying Circus, Saturday Night Live, and David Letterman.
Kovacs legacy was not as big as it could have been, in part because he died at age 42 from injuries suffered in a car wreck.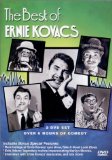 Kovacs was known for his wacky characters: the fey poet Percy Dovetonsils, the musical apes of the Nairobi Trio, his everyman Eugene, and applying musical backgrounds to the actions of everyday life. Kovacs was also know for making use of every primitive special effect available from television's early days.
Today, we'll take a look at several examples of Kovacs work, followed tomorrow by more recent work by contemporary people making use of Kovacs' ideas.

If you want a much more complete look at Kovacs' work, take a look at the DVD release of the 1977 PBS Retrospective - The Best of Ernie Kovacs.
The Nairobi Trio




Percy Dovetonsils




Eugene Visits An Art Museum


Ernie Kovacs' Kitchen Symphony




Ernie Kovacs' Musical Office


Friday - November 7, 2008
Election Coverage in Review - Day 2
This election went on forever, so who could expect the analysis of press coverage to be over in a day?
Holding the Pundits Accountable
Help Me Obi-won, You're My Only Hope

CNN Stunts With 3-D Reporter Presence




Thursday - November 6, 2008
Election Coverage in Review
So now that the election coverage is over, how are the critics -- press, TV, and political -- reviewing Tuesday night's coverage?
The First Facebook Election
We've had the first radio election, the first television election, the first Internet election, and now, in 2008, the first Facebook election.

TVBoard - Facebook Meets CNN
It was the first presidential election where college students (and the rest of us) spent the night reacting in real time to all our friends on Facebook. Must read commentary on social media use.
Business Week - A Victory for Social Media
More than 4.9 million Facebook users acknowledged voting through the site, sent each other virtual campaign buttons, and talked-the-talk on their walls.

Comics and the Election
Wednesday - November 5, 2008
A Great Day For Political Speeches
Regardless of your feelings about yesterday's presidential election, you have to admit it was a great day for soaring political rhetoric from both candidates. I have never been so impressed by public speaking by both candidates in a single day.
Obama's Victory Speech
In Obama's speech I heard so much of what impressed me with the great editorials from the civil rights era.




McCain's Concession Speech
Has there ever been a concession speech as gracious as McCain's? Or one that clearly shows a keen understanding of what happened?




Tuesday - November 4, 2008
Blogging Election Day
Keep checking back throughout the day for updates.
Viewing Guides for Tonight's Election Returns
Monday - November 3, 2008
Mapping The Election
As I write this on Monday afternoon, the day before the election, plenty of votes have been cast, but none have been counted. Yet most of the news outlets online are providing readers with maps that give projected results for electoral votes. These maps come with various estimates of states that are sure things (California for Obama, Texas for McCain), states that "lean" towards one candidate (perhaps Arkansas for McCain or New Mexico for Obama), and states that are just too close to call (Florida, anyone?). The cool thing about these maps is that you can change the assumptions on all of them to match your own thoughts, and play the role of the pundit yourself. CNN's map is typical: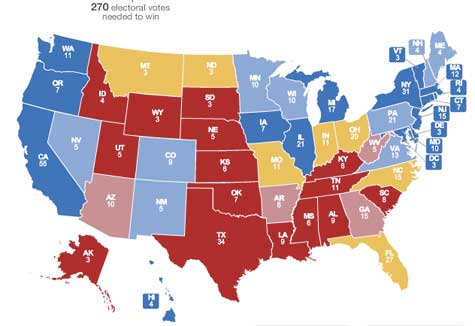 This basic format is followed by lots of news sites, including:
C-SPAN, of course, does things differently than everyone else, as of today presenting data from the 2004 election. But Fox News is doing things really differently - their map has no projections on it at all. Now, this could be because they want to be "fair and balanced," or it could be because they don't like what the projections show, or they could just be trying to stand out from the crowd. You decide.
More Bring Out The Vote Humor
One last bit of Bring Out The Vote video humor


Friday - October 31, 2008
The Media Are Biased Towards Being Entertaining - Election News Edition
We all know the media are biased. But the Big Question is - What kind of bias is there? I mean, really, the Pew Folks tell us that Fox is biased right, MSNBC is biased left, and CNN hits the middle. But this isn't a bias, boys and ghouls, it's a marketing decision! So let's channel the ghost of Neil Postman this Halloween and look at the real bias our Big Media has - being entertaining. After all, what do O'Reilly and Olbermann have in common, other than big paychecks? They try to attract a big audience by amusing them with blatantly partisan rhetoric. So, in honor of Halloween, let's look at the fun side of election media. Trick or treat!
Beat the Pundits - U.S. News Election Prediction Game
Can you make better predictions than the media pundits? Shouldn't be hard.
Long-Tail Get Out The Vote Video
Dave Willis and Scott Jacobson of Cartoon Network's Adult Swim and Comedy Central's Daily Show explain why North Carolinians should all get out to vote - to cancel the votes of their idiot neighbors. A great, non-partisan, message. (Thanks to Wonkette for the link.)




Can Racist Language and Situations Be Funny?
Cartoonist Keith Knight thinks so. He drew a syndicated cartoon about people who use racist language while expressing support for Obama. However, The Montclarion, the student newspaper at Montclair State University in New Jersey, has apologized for offending readers by running the cartoon that features an edited version of the "N Word." The cartoon is based on what is claimed to be an actual situation. Interestingly enough, the cartoon is by an African American cartoonist. It is also wickedly funny, even if it is offensive. You can read some of Knight's comments about the cartoon on his blog. Thanks to Politicker.com for the link.
Daryl Cagle's Political Cartoon Roundup
Daryl Cagle's Professional Cartoonists Index is always worth a peek, especially when there's an election going on. Along with the day-to-day cartoons, Cagle also assembles great collections of single topics, such as Powell's endorsement of Obama, Joe the Plumber, ACORN's voter registration fuss, the vice presidential debate, and Halloween.
JibJab's Time For Some Campaigning
This is my eighth-grade son's favorite political video.
---
Ralph Hanson's
Other Web Pages
---
Links
---